Journaling Within
The exceptionally curated journaling course for building confidence, inner peace, and trust in your future
Find connection to yourself you didn't know you could have. Feel excited about your future, especially through what has been a challenging year. This practice reduces stress and overthinking so you can LIVE your life.
During this course you'll be able to:
»

Build confidence in yourself and your decisions
»

Relieve stress & anxiety in a healthy way
»

Understand why you keep stopping yourself from doing the things you know would change your life
»

See what you REALLY want for yourself, your family, and your life - without outside influence
»

Take new actions and change your habits based on what you write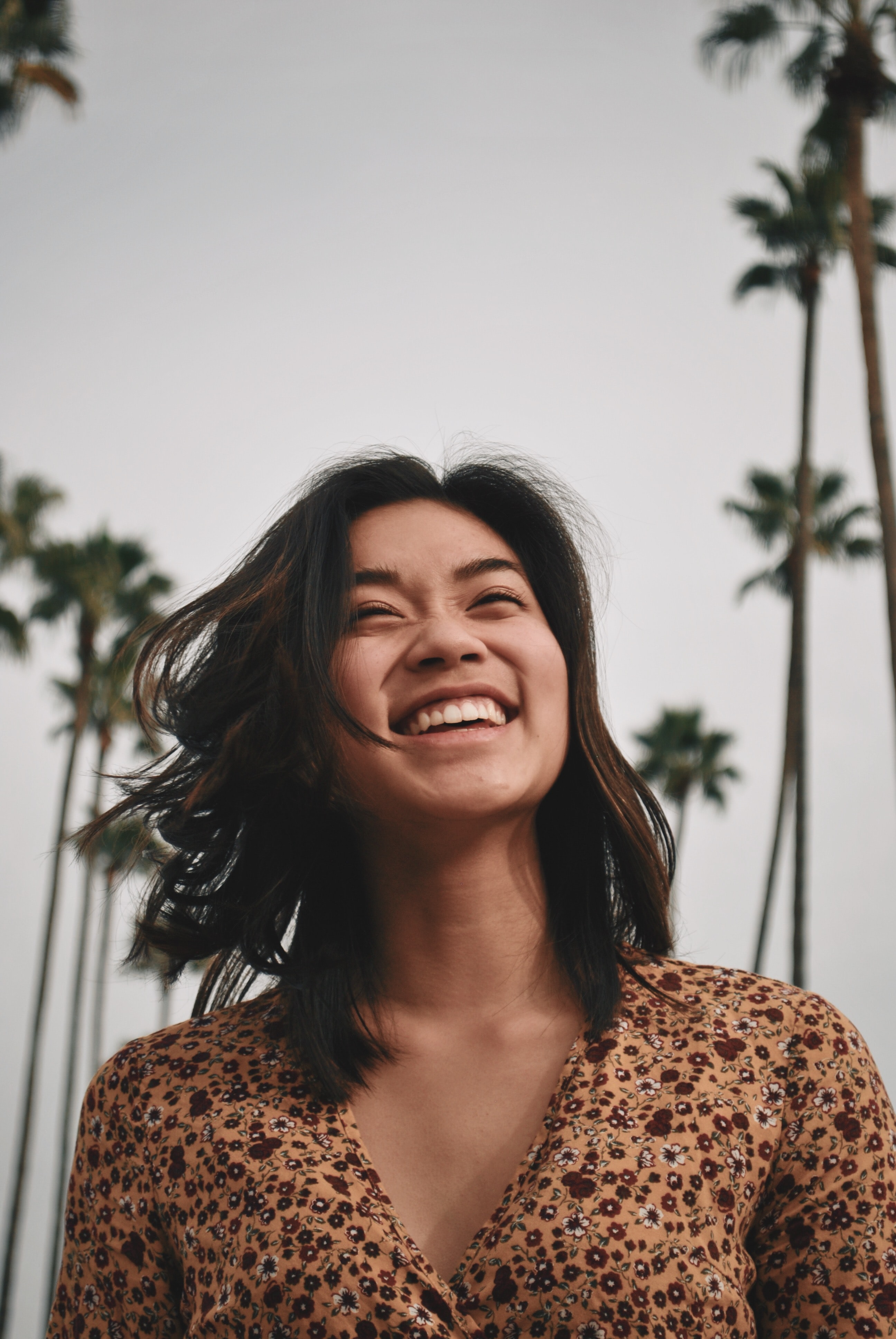 I will walk you step by step through discovering the keys to your growth, how get the most out of the prompts, and creating a practice customized to your dreams.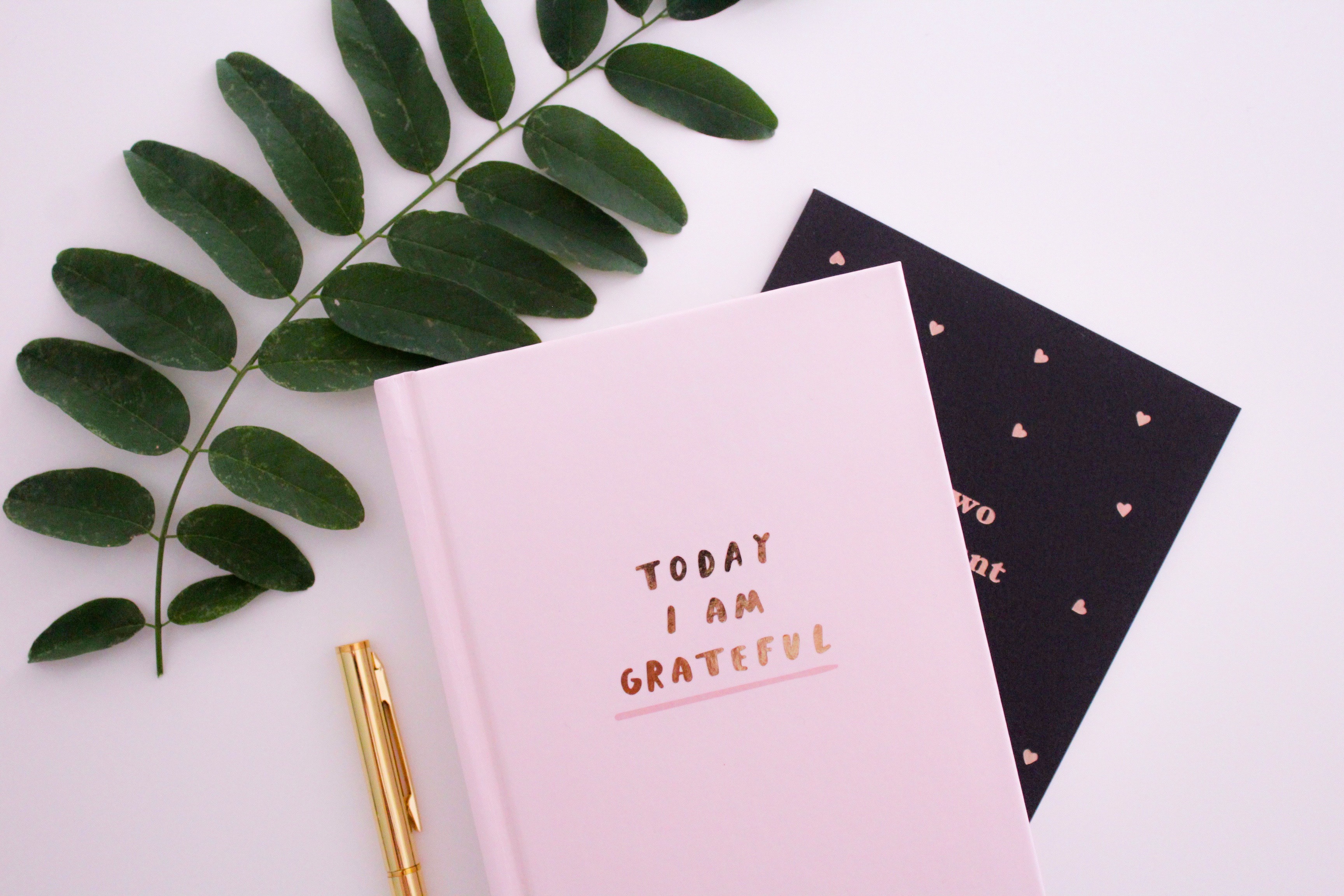 This Course Is For Women Who:
» Feel like things are okay but could be even better
» Want to feel comfortable going after everything they want in life
» Have never journaled before OR have journaled in the past but want to go deeper with their practice
» Are willing to take at least 10 minutes a day for themselves
You Get Exclusive Access To
Over 50 Transformative Journal Prompts
Personalized Video Lessons
Beautiful PDF Printables for journaling + tracking your routine
Personal support from Rachael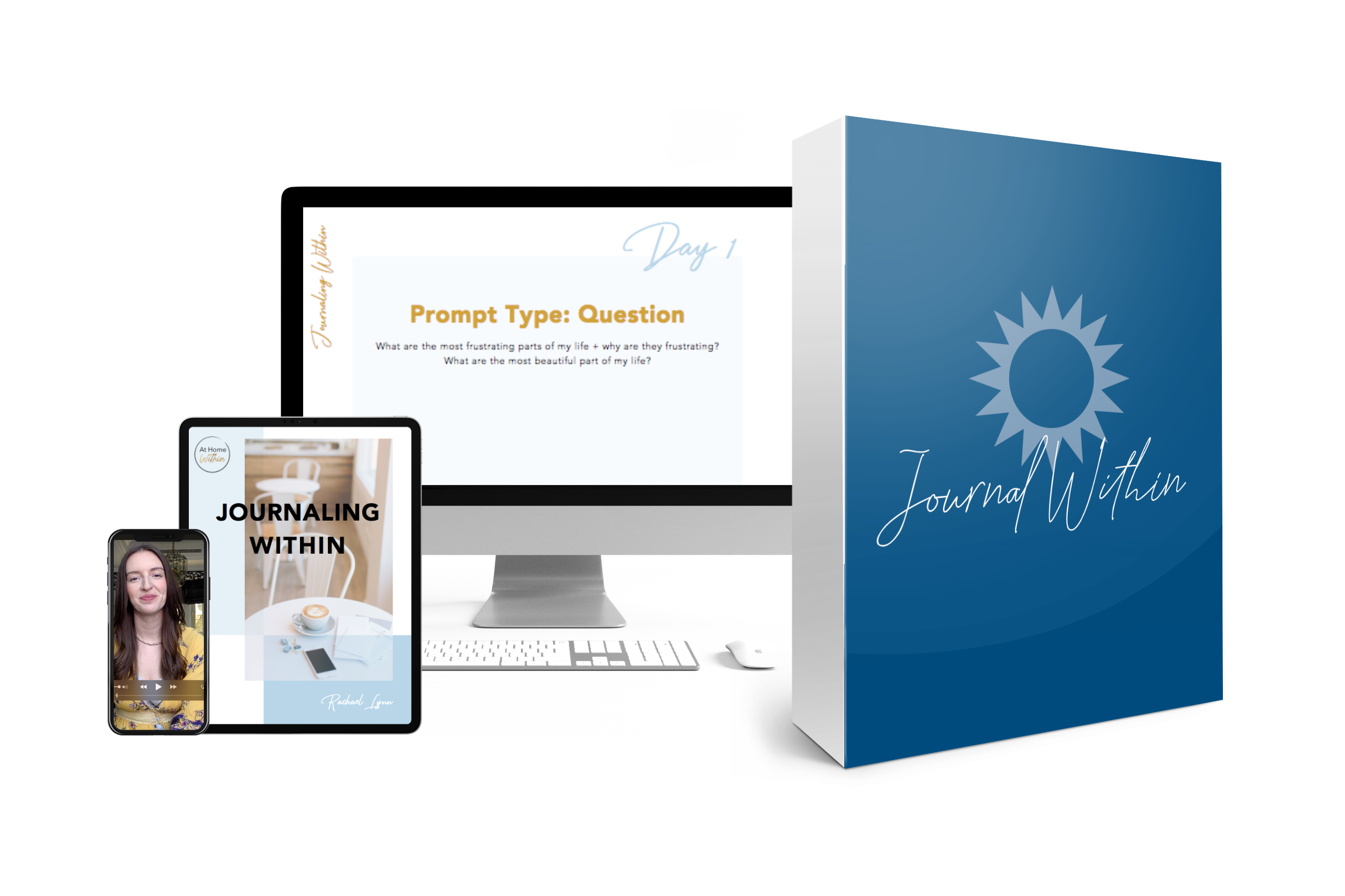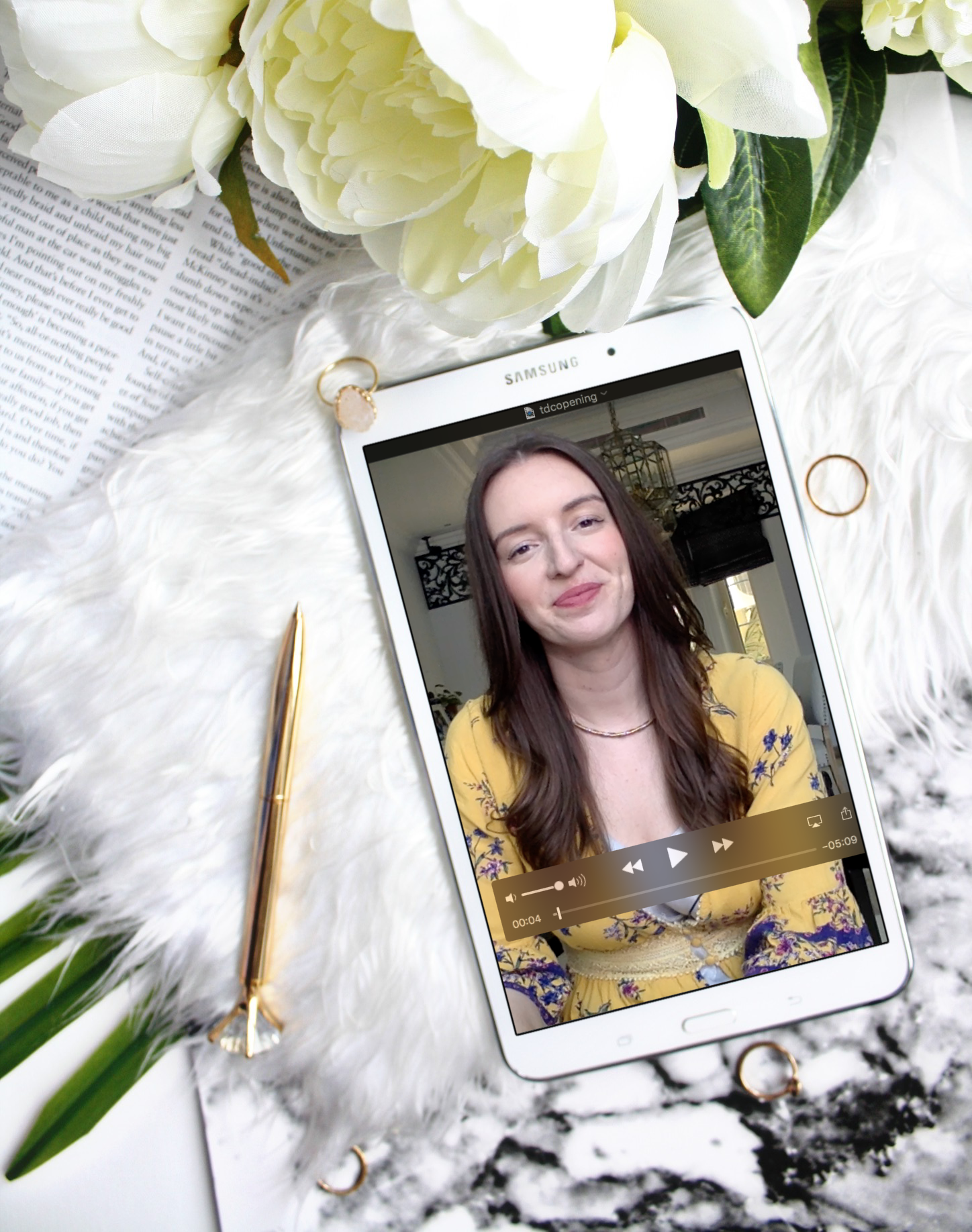 With these lessons you'll receive:
» Clarity about the places you're feeling lost
»

Specific, finely crafted questions to give you answers you've been looking for
»

The key to keep writing even when you feel uncomfortable emotions or thoughts arise - building trust in yourself
»

The skill to create your own journaling prompts based on what YOU need most - a resource that will assist you through all phases of life



Begin Your Journaling Journey Today
Journal Within is for you if you:
Want to feel more relaxed + get to know yourself more deeply
Have goals you want to achieve in life + want clarity for how best to move ahead
Desire the push and support of staying accountable to a new practice
Are ready to clear the noise of outside influence, news, and social media to be able to hear yourself and what you need and want
The methods I share are exactly what brought me to: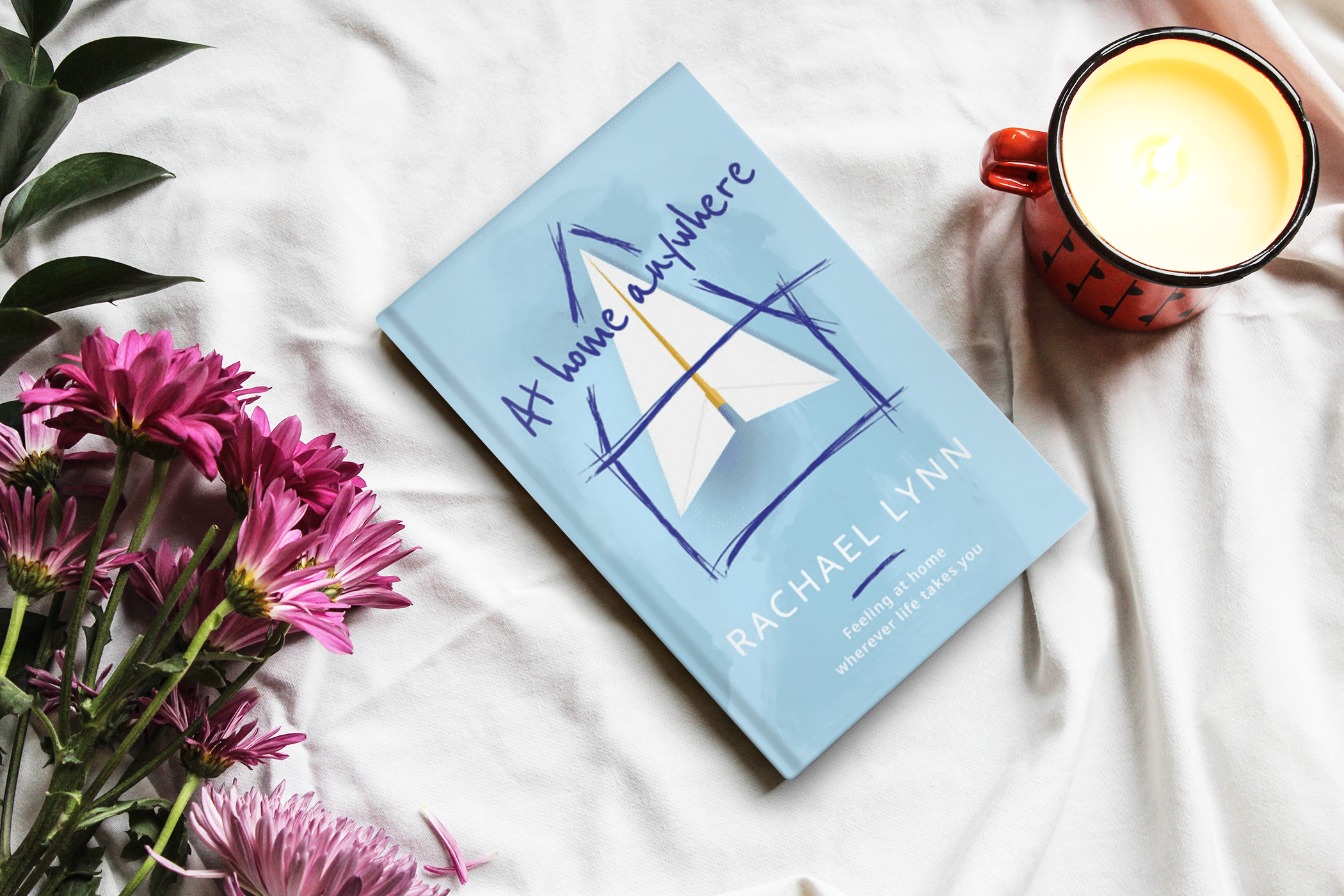 The idea for my first book, "At Home Anywhere"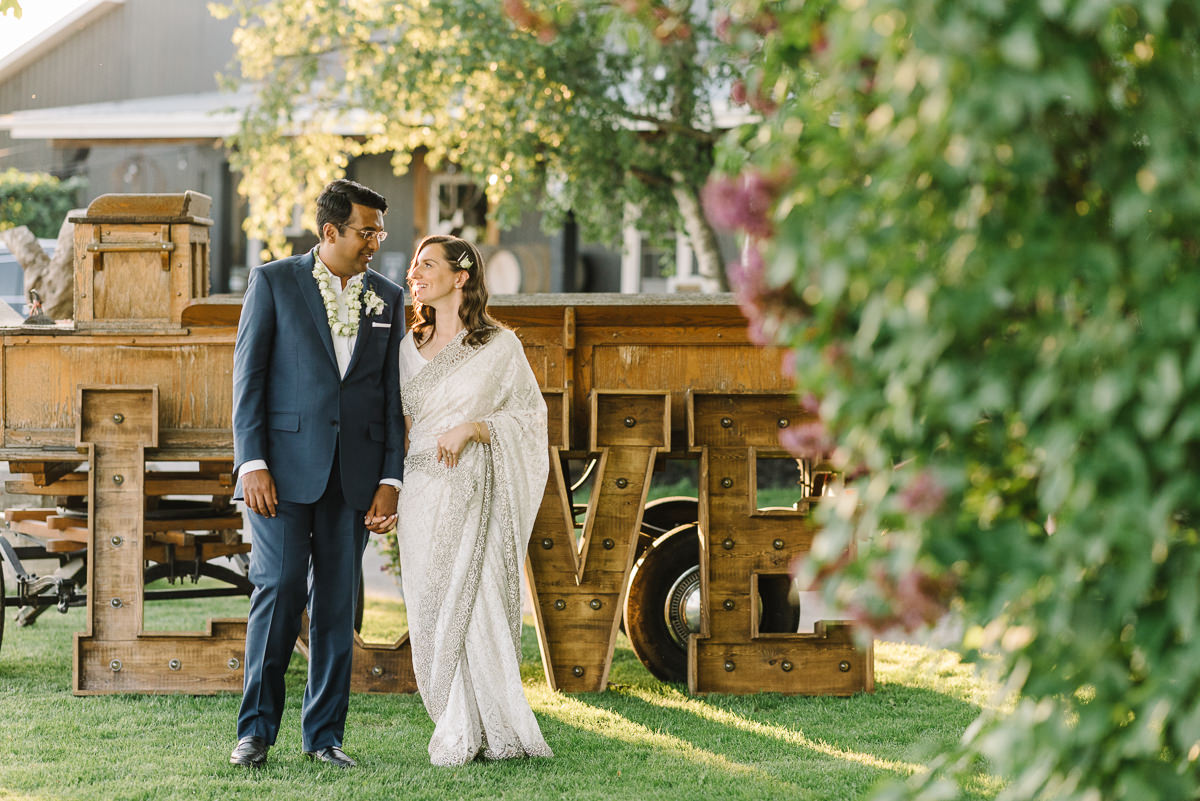 The realization I was in love with a man I met 10 years earlier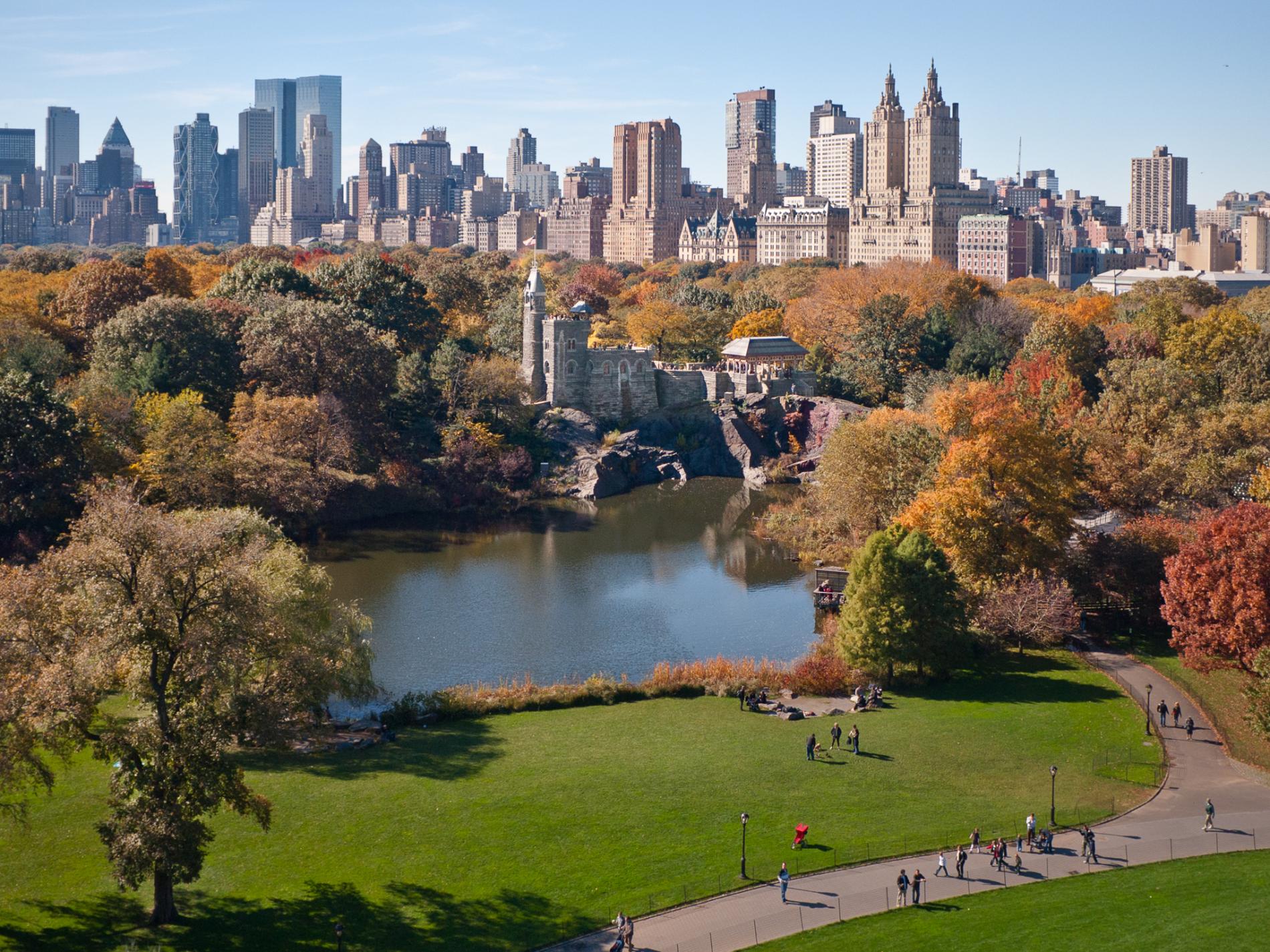 My dream job in New York City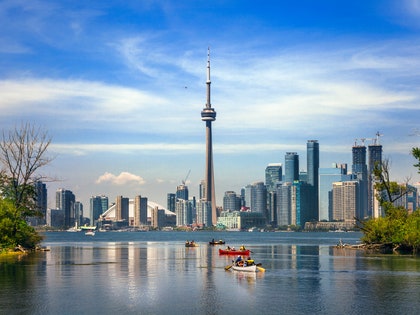 An apartment in my favourite Toronto neighbourhood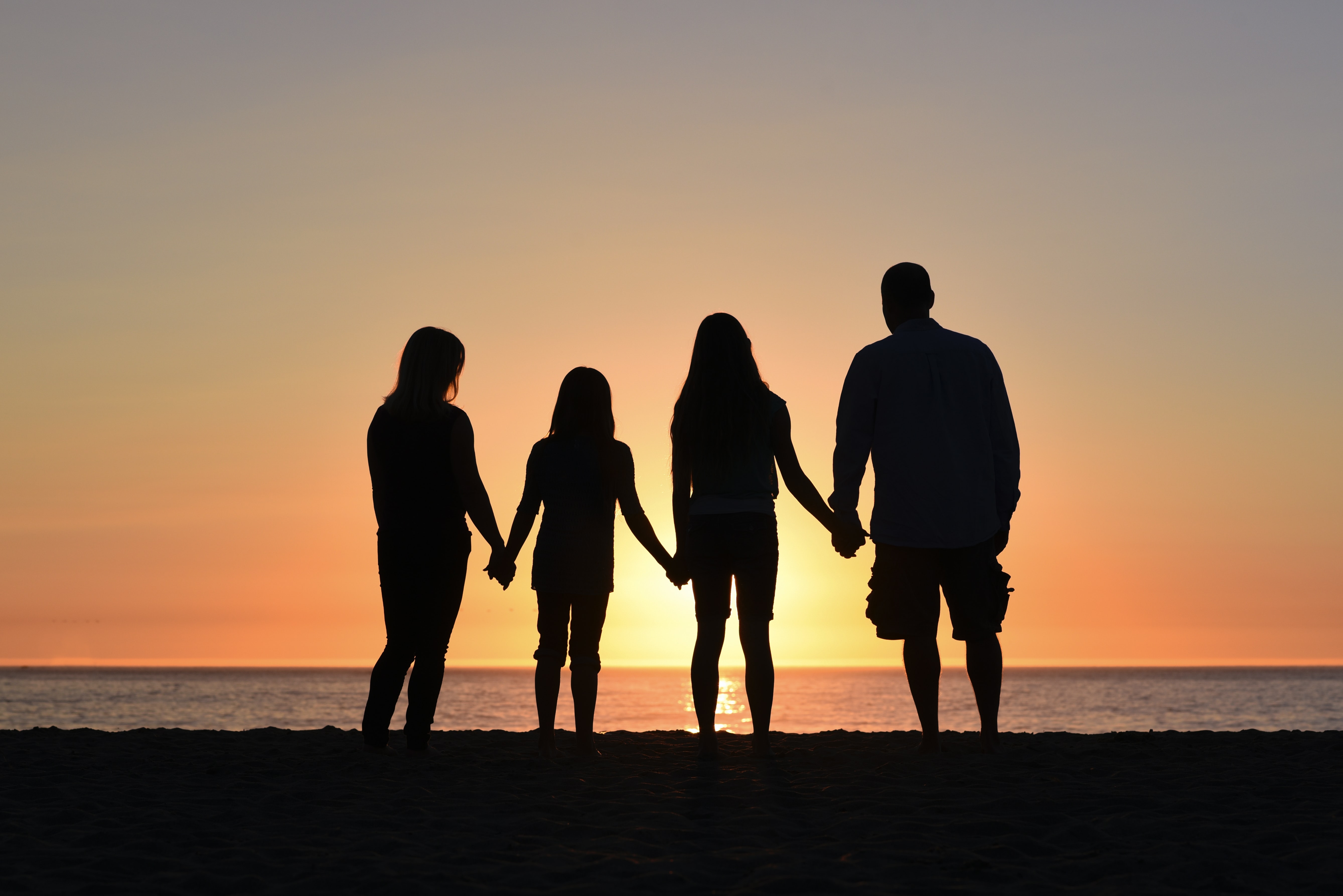 Deepened Relationships With Family While Living Abroad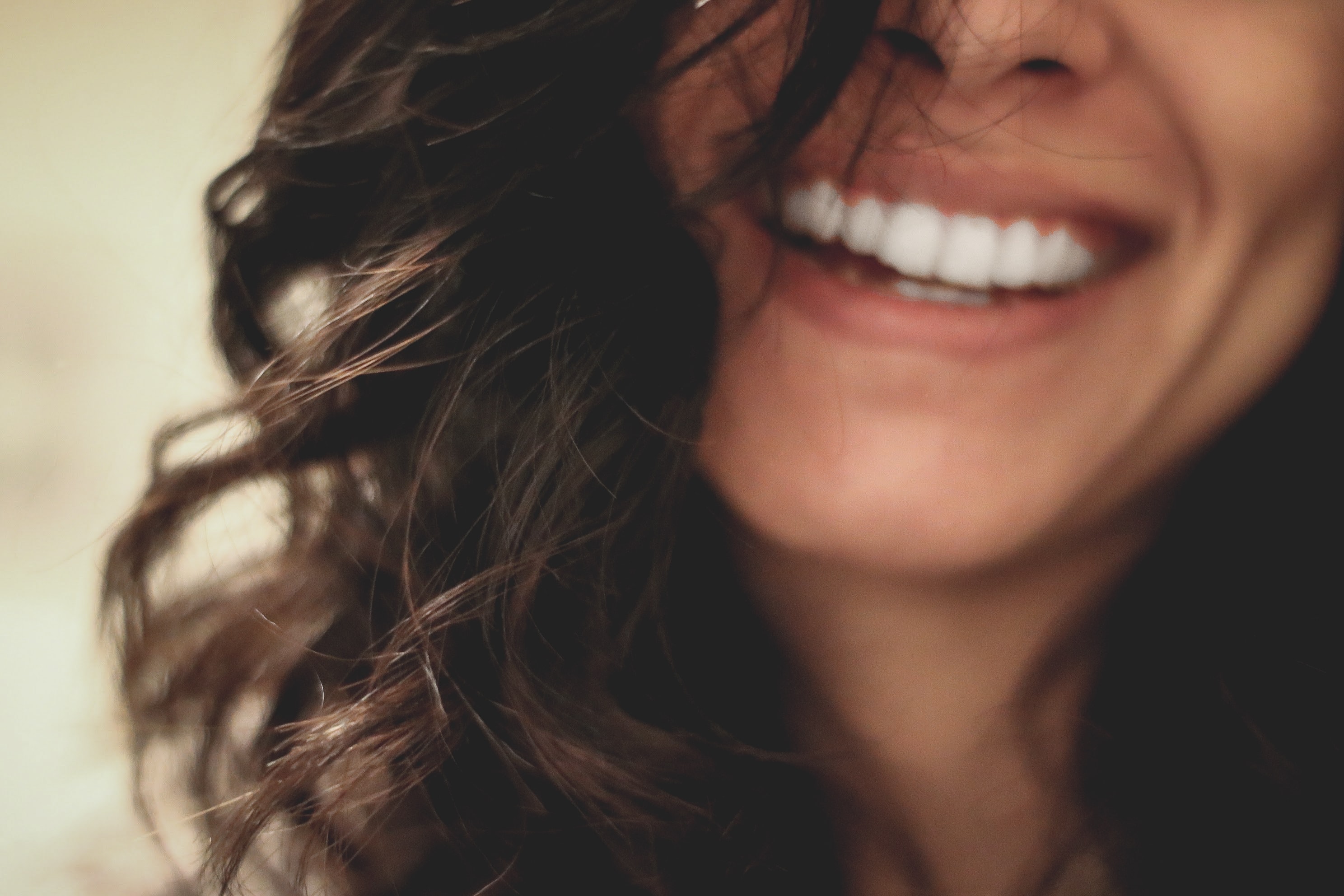 Trust + Love for myself I at one time believed was only possible for other women
What would your wiser self tell you? That's who you'll find on the page.
You know that "self love" everyone's always talking about? It's not about taking a bath or buying yourself flowers.
It's about learning to accept all the things that go on in your head and heart.
My journal sessions showed me when it was time to move to Canada, gave me the idea for my first published book, and helped me find my husband (who I actually knew for 10 years before writing on the page "wait, it's HIM").
This practice has helped me make every major decision I've made in the last decade.


Journaling Within can help you build that kind of trust in yourself.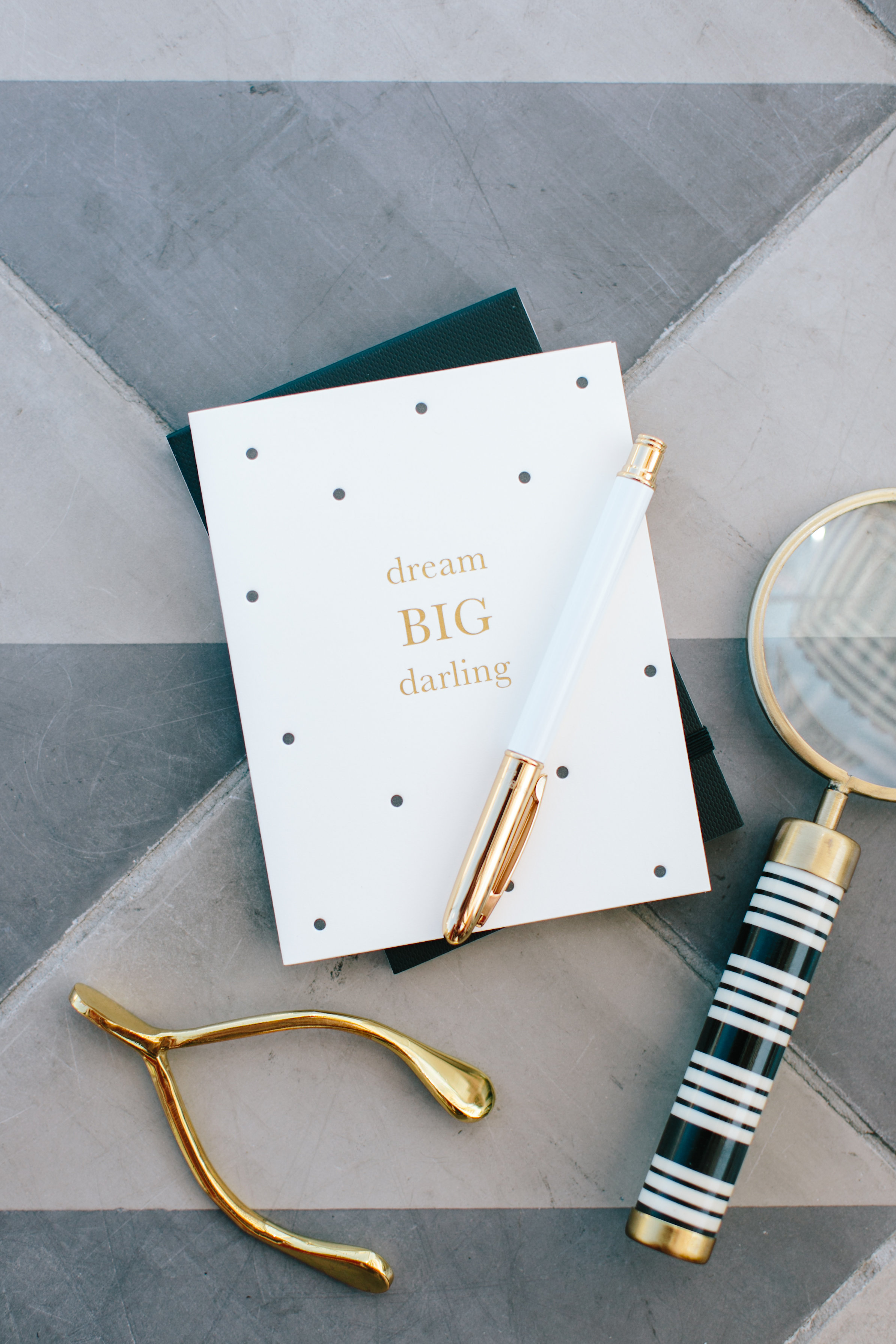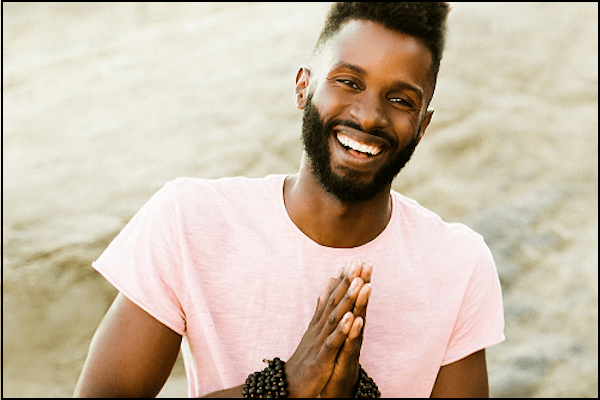 "Rachael is disrupting the conversation around adjusting to change. Through her experience of moving abroad + supporting women in the process, she provides valuable insights and simple tools that anyone experiencing similar upheaval can use to find their happy."
Preston Smiles - author of  bestselling book LOVE LOUDER Success and Personal Freedom Coach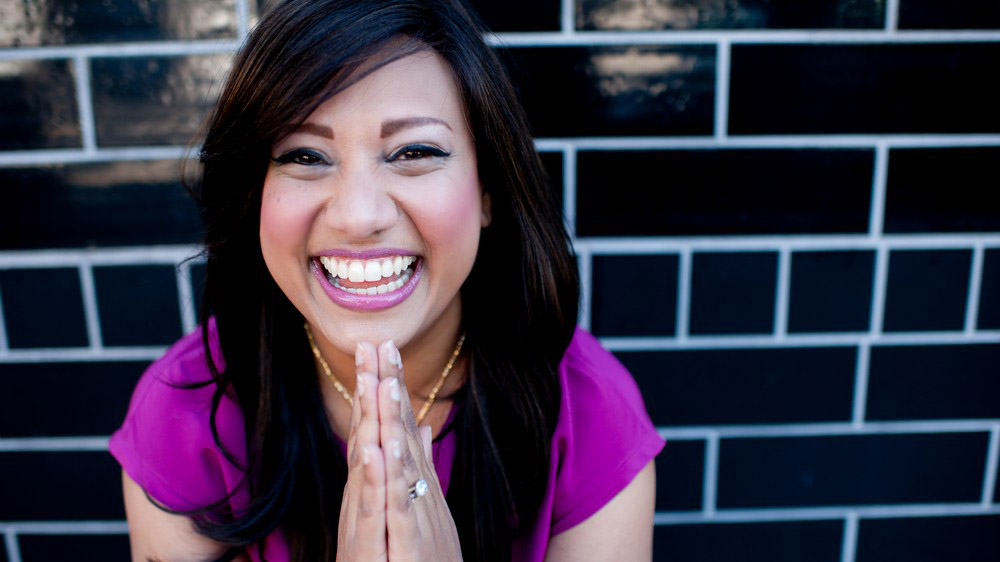 "Rachael's warmth and care shines through in all of her work. She is one of the most compassionate women I know, which allows her to really listen and have women be seen and heard in ways they've never experienced."
Kavita J. Patel - Relationship Coach New York City
FAQ
When does the course start?
Begin the course today!
All 4 Modules are unlocked for you automatically 1 week at a time.
Once all the modules are open, they're open forever and yours for the lifetime of the course! Many of the beta students have shared they come back and re-do the prompts regularly to see what is new in their inner world.
I never know what to write/I'm not a writer. Can this work for me?
I have an entire lesson meant to help you get the most out of journaling even if you have never felt comfortable writing before. It's not really about the writing - but what's stopping you from going. That's all covered and Journal Within can absolutely work for you.
Can I use my computer or phone notepad to complete the prompts?
While I recommend using pen and paper for the most benefit, the most important thing is that you COMPLETE the work and not create reasons not to do it. So, I share two ways to get the most out of journaling even if you have to use your phone.
How much time do I need?
Journaling practices can take from 5-30 minutes each It is up to you. Plan for a minimum of 15 minute per day, or if you are catching up, 1.5-2 hours per week.
Do I have to do the course over 21 days?
If you wanted to sit down and complete all the prompts for the week (between 6-7 per module) in one sitting, you can totally do that. I recommend starting out with one per day because learning how to interact with our own thoughts in this way
Can I have personal support from Rachael as I go through the course?
When you join Journal Within you also have exclusive access to my Facebook Community to ask questions that l will respond to. One on One support can be booked separately. If you're interested, email [email protected]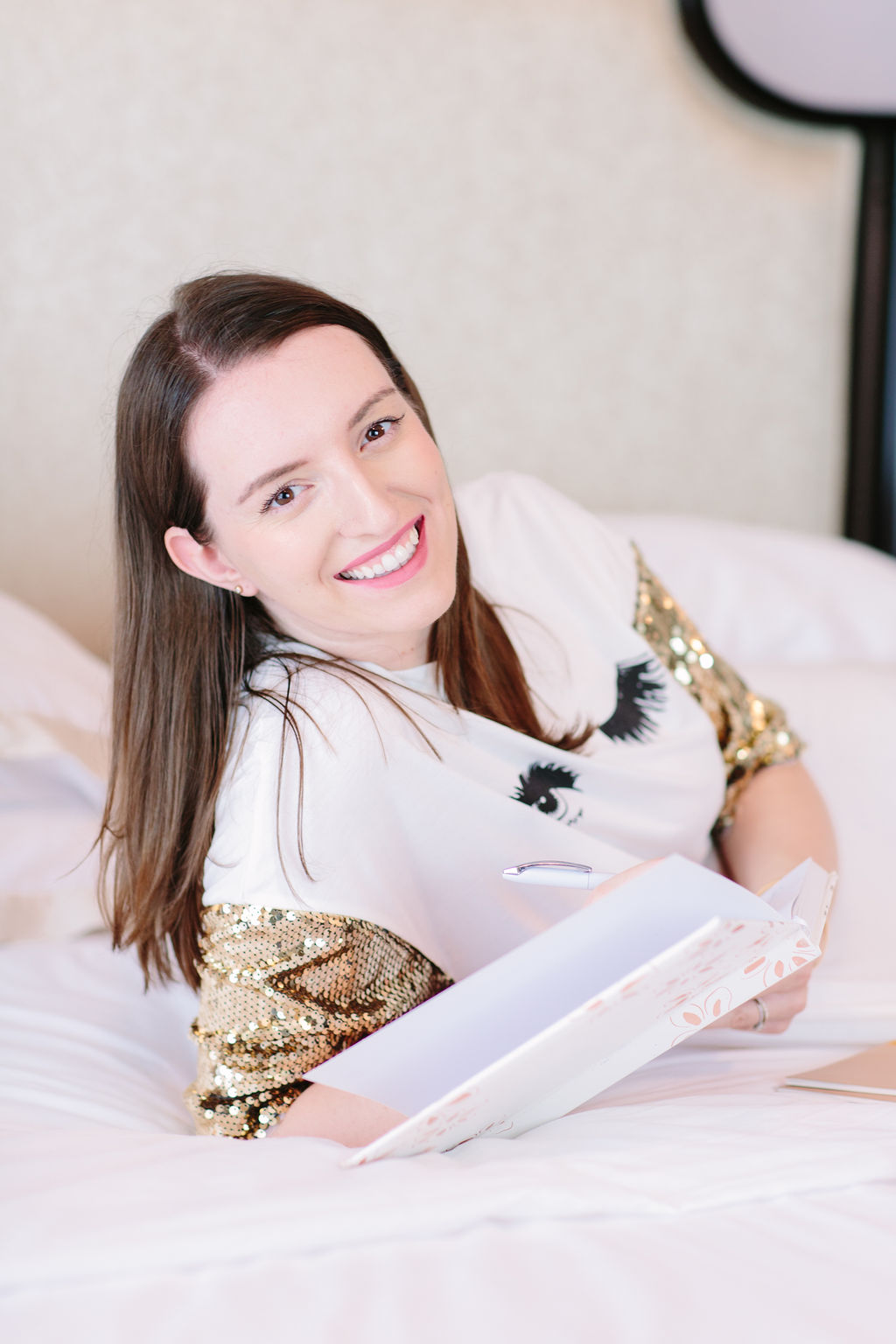 I'm Rachael & Journaling changed my life.
I wanted to write a book since I was 15 years old. I still remember the terrifying day my mom found and read my first diary with some of the details (it's okay mom!). But it was always the place I dreamed, cried, and visualized - I just didn't know it then.
As I got older I found myself entranced by people who seemed to follow their dreams and wanted to know their secrets. So I started, actually by watching "The Secret". I was hooked.
I've spent the last 10 years studying and working with leading experts in personal development in both North America and abroad, creating a life I love. (Now living in Dubai)..
Many people have asked me how I managed to move across the world, get married, and write a bestselling book all the same year, and with joy to spare.
Journaling Within holds my secrets.